Supplied with a carry case, neck strap and double eyepiece cover, the compact Nikon Travelite EX 8×25 binocular is the perfect daytime binocular if you're on the go — whether you're on a nature walk, at a sporting event, or simply doing some sightseeing.
Nikon Travelite EX 8×25 specs:
Design: Porro prism
Magnification: 8x
Objective lens aperture: 25mm
Angular field of view: 6.2 degrees
Eye relief: 15.5mm / 0.6 inches
Weight: 12.5oz / 355g
Dimensions: 4.3 x 4.5 inches (110mm x 116mm)
The Nikon Travelite EX 8×25 binocular offers a field of view of 110m (361 feet) at 1,000m (1km / 0.6 miles) and an angular field of view of 6.2 degrees.
Despite their small 25mm aperture, this binocular delivers impressive optical performance, meanwhile, the 8x magnification provides a clear and detailed view during the day, but less so in low-light conditions.
Nikon Travelite EX 8×25 binocular: Design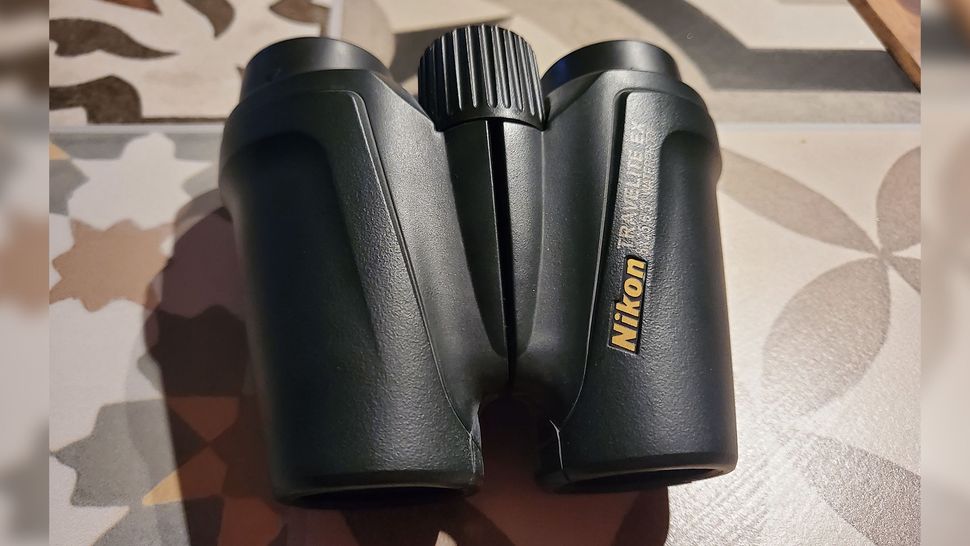 Sturdy and durable
Grippable rubberized coating
Excellent eye relief
Straight out of the box we noticed the exquisite, sturdy build of the Nikon Travelite EX 8×25, with the rubberized coating making them a delight to hold.
Additional kit
Carrying case
Neck strap
Double eyepiece cover
Running our fingers along the casing, this binocular feels extremely durable, designed to withstand a fair few bumps and knocks along with inclement conditions.
The binocular weighs in at just 12.5 oz (355 grams), and with dimensions of 110mm x 116mm (4.3 x 4.5 inches), they can be put in your pocket with ease, cementing this binocular as travel-friendly.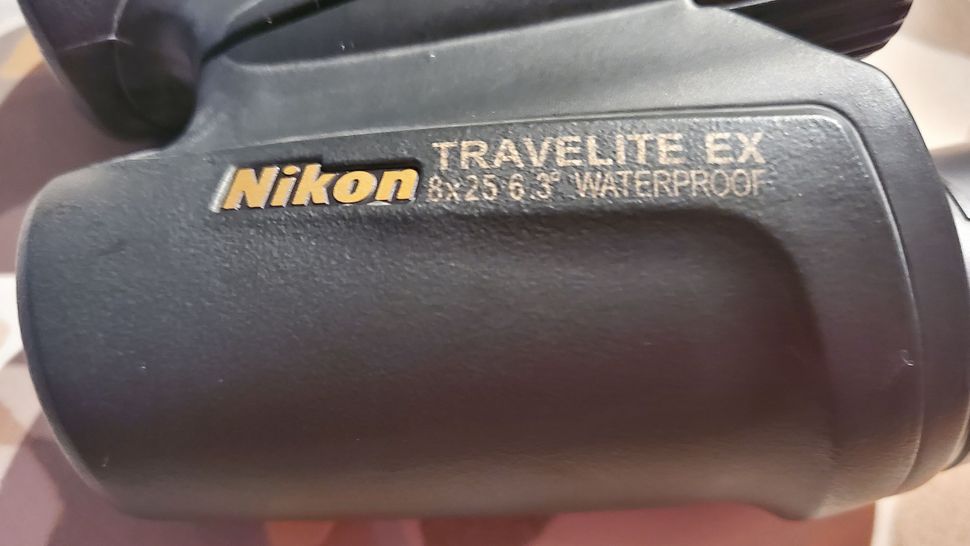 Featuring winding eyecups with a large range of movement, the Nikon Travelite EX 8×25 provides a decent amount of eye relief at 15.5mm (0.6-inches), making them suitable for spectacle wearers. During our observations we discovered that we had to wind the eyecups out, otherwise the view is partly obscured. Meanwhile, the central dial allows for smooth, and fairly accurate, focusing.
Nikon Travelite EX 8×25 binocular: Performance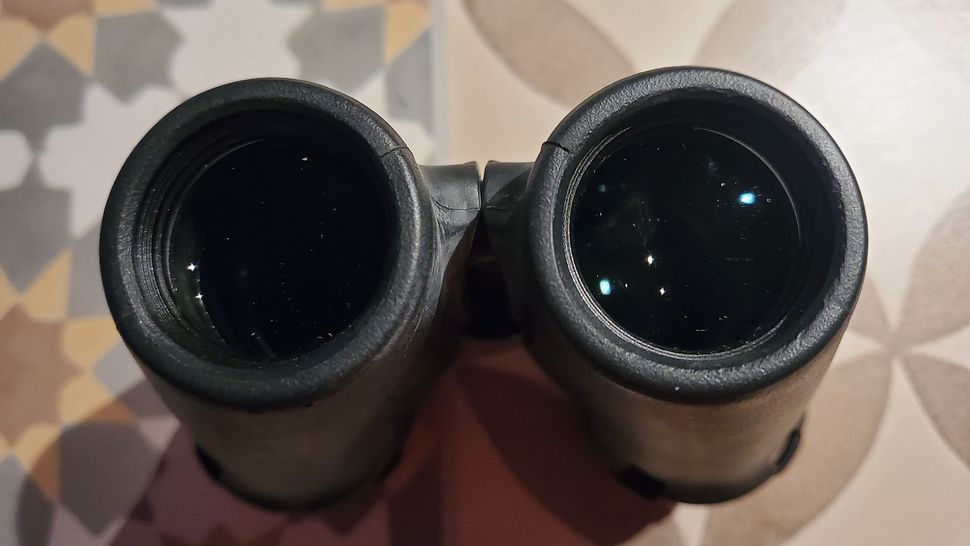 Very good contrast 
Wide field of view
High-definition views
For our test, we headed 750 feet (229 meters) above sea level and atop of Westbury White Horse Hill, United Kingdom, a favorite location to take in the views at the edge of Salisbury Plain. The observing conditions were fair, with no precipitation, next-to-no reduction in visibility and with less than 20% of the sky covered in cloud.
With the Mendip TV Mast just visible from a distance of around 28 miles away in neighboring Somerset, we peered through the eyecups and were pleased to find that the Nikon Travelite EX 8×25's optical system offered clear and crisp views when bringing the mast into focus. Sweeping along the tree line and the horizon in the distance, we took in the vivid colors of our surroundings — the binocular's exquisite ability to provide contrast was a serious highlight of observing with the Travelite.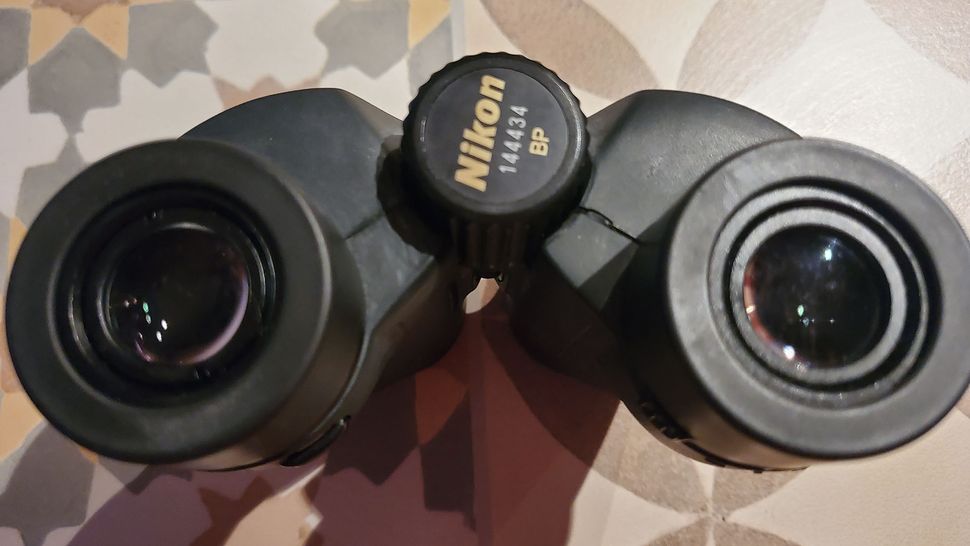 Pushing the binocular's optical system that touch further by taking in an even smaller target, we were treated to a magnified view of Beckford's Tower in Bath around 20 miles away, which was otherwise a challenge to spot with the unaided eye. The honey color of Bath stone could just be made out through the optics.
Further in, we swept across the town of Trowbridge below, and some 7 miles away. We could pick out clusters of buildings and the movement of cars with ease, the Nikon Travelite EX 8×25's optical system continues to excel in contrast and clarity, particularly revealing an outstanding amount of detail in tree foliage.
From our location, some paragliders were diving and weaving above the Westbury White Horse landmark, affording us the opportunity to observe a subject in motion. By this point in the day, the sun was just about to dip below the horizon in the west, however, despite the small aperture of this binocular our observations didn't suffer too greatly, and enough light was gathered to offer decent vibrancy and high definition in our field of view.
However, as a pair of stargazing binoculars, the small aperture means you won't be able to pick out much celestial detail, as noted in our review of the same binos on our sister site, Space.com. 
Nikon Travelite EX 8×25 binocular: Functionality
Lack great light-gathering power
Lightweight design
Resistant to fog and water
Viewing is a pleasant and comfortable experience through the Nikon Travelite EX 8×25 and they are so light that we barely realised we were holding them. Given their lightweight decision, no trembling or shaking affected our observations. Meanwhile, we discovered that the eye-relief adjustment and focusing are both super-smooth. No problems were encountered in their functionality, making them an extremely worthwhile option for those searching for optical aid that's fuss-free whilst traveling. 
We had to wait until a few days before we could test out their water tightness. The binoculars are waterproof for five minutes up to a depth of two meters. Leaving them resting on some garden furniture during a particularly torrential downpour of 8mm per hour, we retrieved them some ten minutes later to discover the optics and casing were unaffected, with water droplets beading in such a way that they could be wiped off with ease.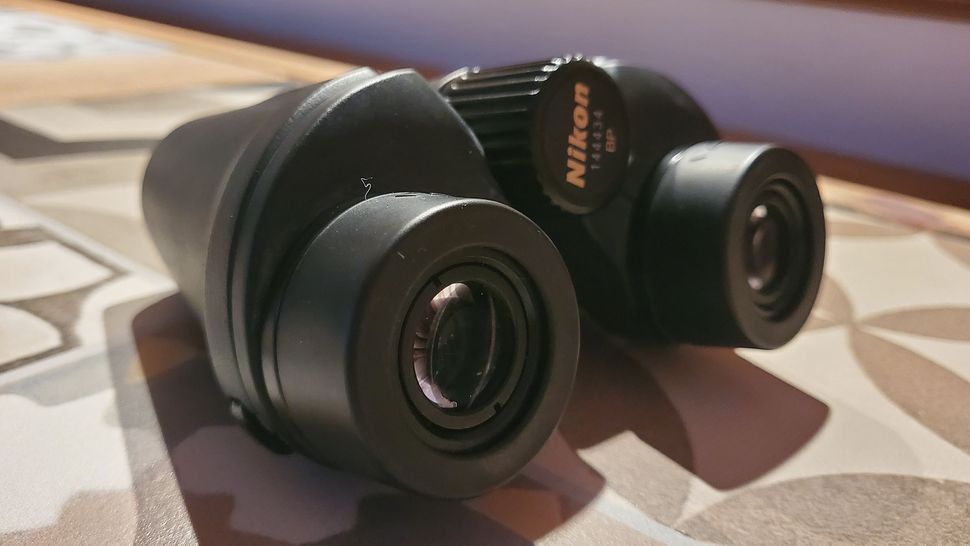 O-ring seals and nitrogen gas within the optical system prevent fogging — a design feature that we were massively impressed by as we hopped from one temperature difference to another, our views unspoiled by very slight misting.
Should I buy the Nikon Travelite EX 8×25 binoculars?
If you're looking for a pocket-sized all-arounder to engage in some casual observing of a variety of subjects during well-lit conditions, then the Nikon Travelite EX 8×25 binocular is an excellent choice for impressively vivid, clear sights. If you're in need of a binocular that is able to handle low-light conditions, then you are likely to find you'll be looking to upgrade fairly quickly after acquiring this binocular. 
The Nikon Travelite EX 8×25 may be small and mighty for a small aperture, but they are pricey compared to binoculars with larger magnifications and objective lenses.
If the Nikon Travelite EX 8×25 binoculars aren't for you
If the Nikon Travelite EX 8×25 isn't for you, but you're still looking for something that's lightweight and compact, then the Olympus 8×42 and the Olympus 8×25 WP II are excellent choices from our pick of the best binoculars in 2023, offering a robust design that can withstand a variety of tough observing conditions.
The Leica Trinovid 8×42 HD is also worth a look if you're comfortable investing a sizable amount of budget for razor-sharp views.