Archaeologists in Mexico have discovered a 1,000-year-old statue of a Maya warrior in the basement of a temple at Chichén Itzá in the Yucatán Peninsula.
The statue depicts a warrior wearing a helmet shaped like a serpent with its jaws open, as well as a feathered headdress, Mexico's National Institute of Anthropology and History (INAH) said in a translated statement. The statue is 13 inches (33 centimeters) tall and 11 inches (28 cm) wide, and aside from a crack, it's in good shape, according to the statement. The head may have once been part of a larger sculptural design.
Chichén Itzá flourished between the ninth and 13th centuries and covers more than 740 acres (300 hectares). At the center of the site, a pyramid known as El Castillo (The Castle) rises 100 feet (30 meters) high. The site has many temples, as well as a massive ball court and an astronomical observatory.
Related: Palatial 1,500-year-old Maya structure unearthed in Mexico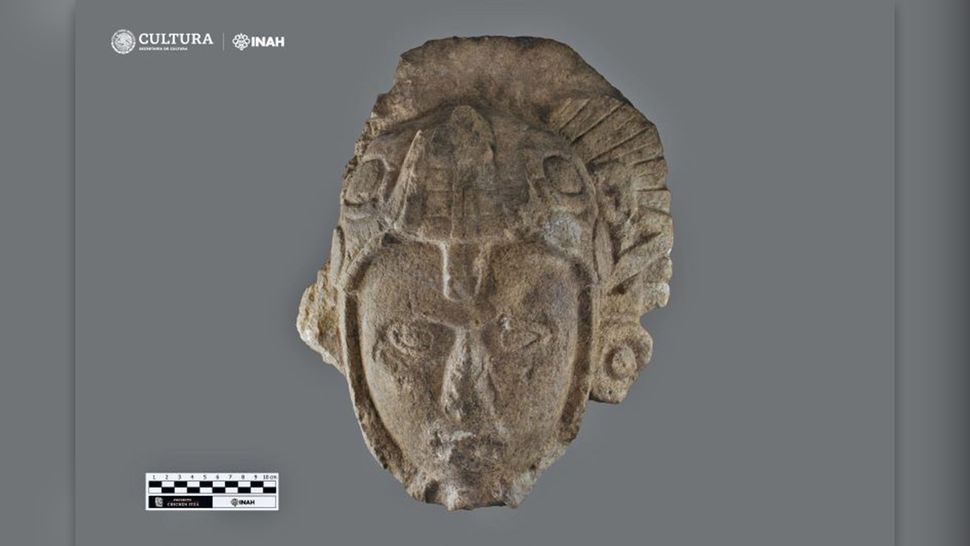 The site is a popular tourist destination, and over the past few years, the INAH has been modifying and building new visitor centers and museums, as well as a new train line, known as the "Tren Maya," near the site, the statement said. The statue was found during archaeological work accompanying that railway construction.
A wealth of other archaeological finds have been made during this construction work, including about 660 human burials, over 1 million ceramic fragments, the remains of numerous architectural structures, and a variety of other artifacts, the statement said.