Archaeologists in Turkey have unearthed more than 2,000 clay seal impressions that ancient officials once used to fasten government documents.
Researchers discovered the stamp collection during excavations at Doliche, an ancient Roman city located near Gaziantep in southern Turkey.
The clay stamps range in size from 0.2 to 0.8 inches (5 to 20 millimeters) and were used to seal documents made of papyrus and parchment, a material made from the skin of a sheep or goat. Each seal contained an impression of a different god or religious symbol. 
"The sealings are small clay tokens, which had been folded around strings that closed legal documents and letters; then a seal was pressed in the clay to seal the documents," Michael Blömer, a professor of archaeology at the University of Münster in Germany who worked on the excavation, told Live Science in an email. "These seals display a wide array of images. Many of them show religious imagery like gods and goddesses … others show portraits and some also have inscriptions."
Related: 'Ritual text' from lost Indo-European language discovered on ancient clay tablet in Turkey
He added, "The analysis of the images can inform us about the cultural affiliations of the people living in Doliche."
At one time, Doliche was a significant religious center and served as a sacred site for the Roman god Jupiter Dolichenus, the god of the sky and thunder, according to the news site Anatolian Archaeology.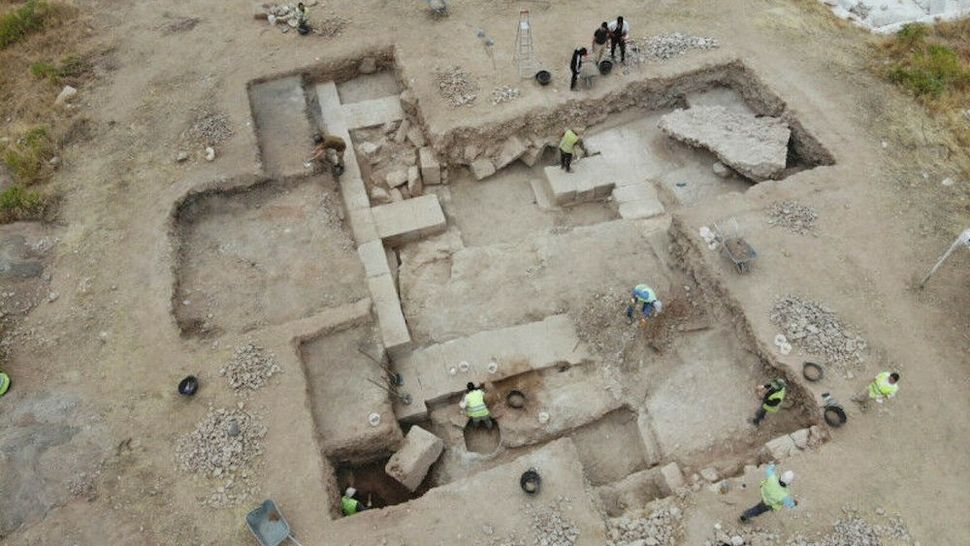 The newfound artifacts were discovered inside the ruins of the former city archive building, which was in use between the mid-second and mid-third centuries A.D.
However, all that remains of the building are several limestone walls. The documents themselves "were destroyed in a major fire, possibly in A.D. 253 when the Persian king Šāpūr I destroyed numerous cities in the Roman province of Syria," the site's archaeologists told Anatolian Archaeology.
"Not many ancient archive buildings are known, so we hope that the excavation of the Doliche archive will shed new light on the appearance and organization of this type of public architecture," Blömer told Live Science.
This isn't the first time that Blömer and his team have found impressions at Doliche. During earlier excavations, they unearthed approximately 4,000 similar seals at the site.
"This shows that the archive accommodated thousands of documents," he said.